Tag Archives:
black and white film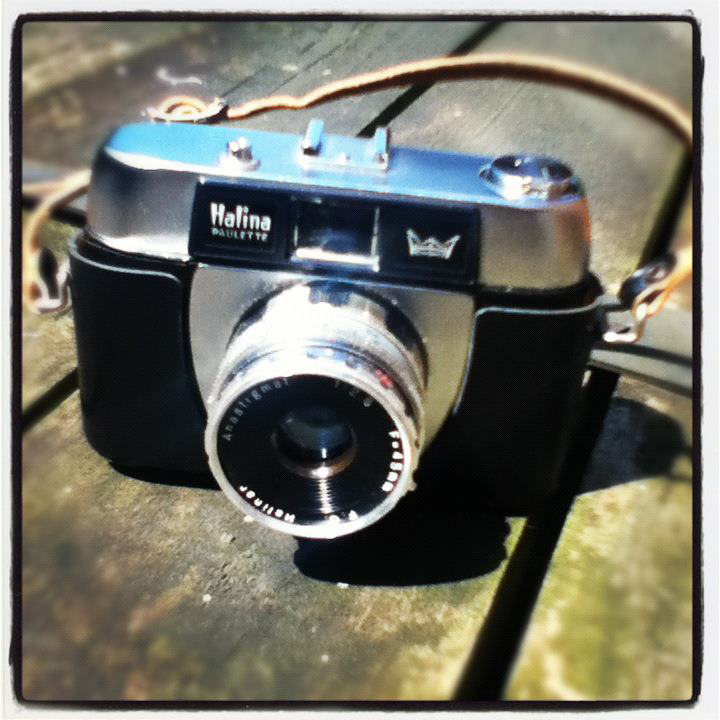 Camerapedia says of this camera:
"The Halina Paulette was a 35mm viewfinder camera made in Hong Kong by Haking. It was introduced in c.1965, with a 45mm/f2.8 lens in a 4-speed (1/30-1/250) + B shutter. "
Yesterday I developed a roll of Kodak TX400, the first I have put through this particular camera. And I developed it with some trepidation.

First off, the shutter makes such an unassuming noise, I was convinced it didn't work. These two shots (which made me laugh out loud when I scanned them) are evidence that I was still looking through the lens to ascertain any aperture movement at all…


Then there was the problem of the camera-back, which seemed to me to be terribly loose. So I couldn't be entirely sure the film hadn't been completely light-flooded. My particular copy (which is rather a beautiful thing, I'm sure you'll agree) has its own original case. So I decided to leave it in it, cumbersome as that might be, so as to minimise light-leaks. This worked to a degree, but as even these two shots show, it was very limited success, and some shots were too damaged to be viewable.
However, for me, shots such as this: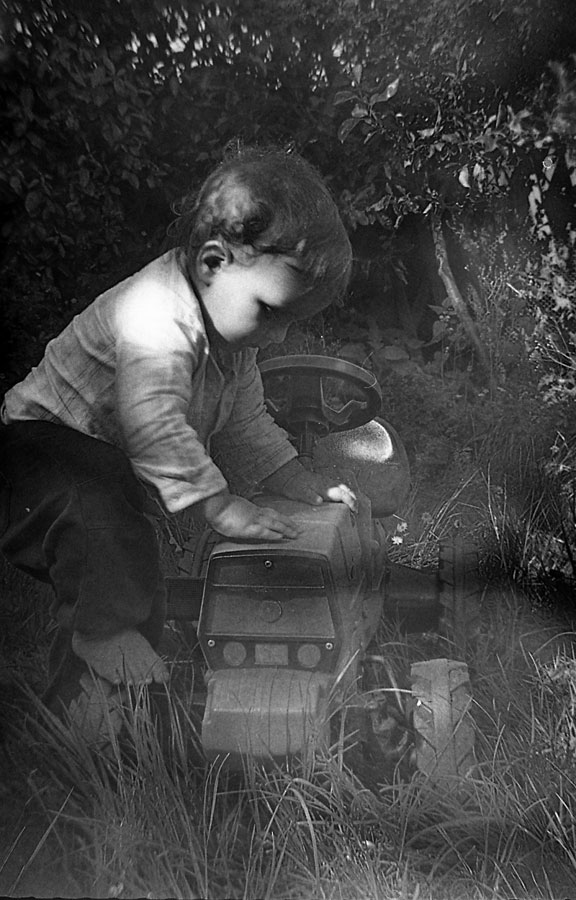 Or this: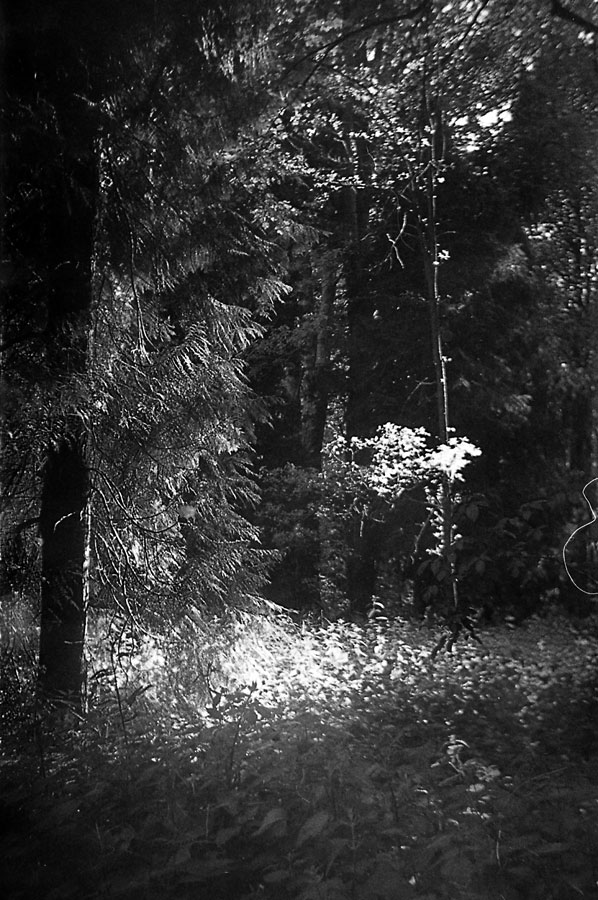 Or even this: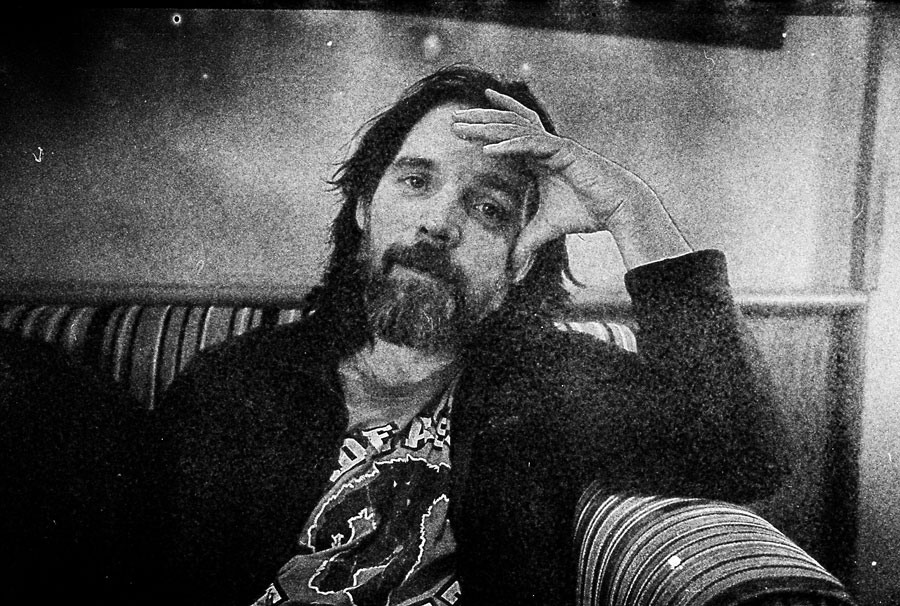 demonstrate its great potential.
So here is a gallery of these and the remaining shots, and now I shall be attempting to fix that light-leak, loading her up with another roll of film, and having another go!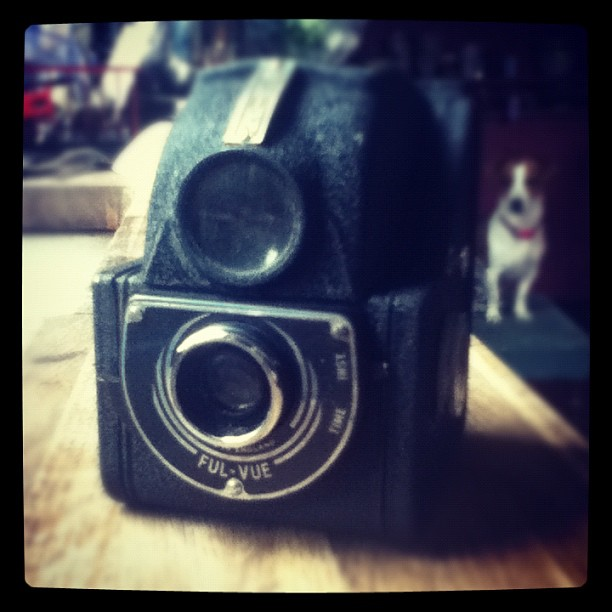 Last week, whilst trawling our local antique (and junk) shops, Jem came across this funky little camera, which he promptly bought for a fiver ("Well… it would have been rude not to!") and which I promptly fell in love with. My instant love-affair with it meant he gifted it straight to me.

Yesterday I loaded it up with expired Ilford XP2 film, which is our usual M.O. if we aren't yet sure if a camera works properly or not, and off we went to try out our very old cameras: Jem was using his Box Brownie for the first time.
This little gem was made between 1946 and 1949. It is a TLR with a beautiful big Brilliant-style reflex viewfinder on the top. It is a unique thing – pretty avant-garde for its time – as it was the first 'streamlined' box-style camera of its type. It has a fixed shutter of 1/30th of a second and a fixed aperture of f11. Rather charmingly, if you pull the tiny lens out a little way, you can take close-ups of 3-9 feet, and push it back in for 9 feet or more.
My first hurdle, upon taking it out of my bag for the first shot, was discovering that the mirror has come loose and was rattling around inside the viewfinder compartment. Nothing I can do about that until I've finished the roll, so for now I have to give it a gentle shake to reposition it and take my shots *very* carefully…. Of course I can't be entirely sure it's back in perfect position either, so there may be some funny angles resulting from this experiment!
I'm halfway through the roll, and hope to have it finished, developed and the results posted up here some time next week.
Yesterday I developed my first ever roll of film from this extremely handsome folding camera. The results were very mixed, from the downright abstract to the breathtakingly timeless.
One aspect that made me laugh out loud, though, was the wonkiness of several shots. The viewfinder is more guesswork than anything and I now know my judgement is sketchy at best…
You can see the gallery here