Tag Archives:
Mamiya EE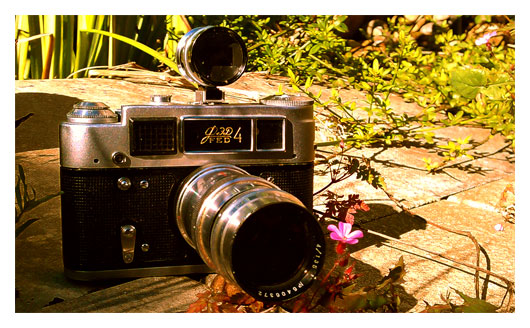 Over the last few days I have finished up film from the Gakkenflex, the Kodak Cresta II and the Voigtlander Brilliant (which had a mishap recently but still seems to be functional). My intention is to sell the Brilliant and put the funds towards a Yashica Mat TLR.
I have a Mamiya EE to test, not a very exciting camera, but you can pick them up for a couple of bucks apiece and, worst case, take them apart for the hardware. It can cost you twice as much to buy a small bag of camera screws on Ebay. And I picked up a Fed 4 body (for 99p) onto which I've fitted an old Jupiter 11 lens and a Tokyo Optical viewfinder, it looks kind of amazing (pictured). Soviet era cameras are always gratifying, for the experience as much as the results.
I am also cutting down a roll of Fuji Pro400 to put it into the Duex. It will be so precious to see the result of this sublime art-deco era lens on such a rich, smooth film stock.